Why an octopus? Why not an octopus, I say. Wear your own Roulez Cycles "Got Legs?" Octopus T-Shirt, made from soft tri-blend (50% polyester, 25% comb-spun cotton, 25% rayon) fabric that strethes, dries quickly, and feels good. Available in Men's S, M, L, and XL, and Women's XS, S, M, L, and XL. Also a few youth M and L (contact me).
For a mere $20 plus $3.95 shipping and handling for US ($9.95 shipping international), you can feel the power of eight legs. Shirts will be shipped USPS First Class.
yes, you will climb faster with a Roulez T.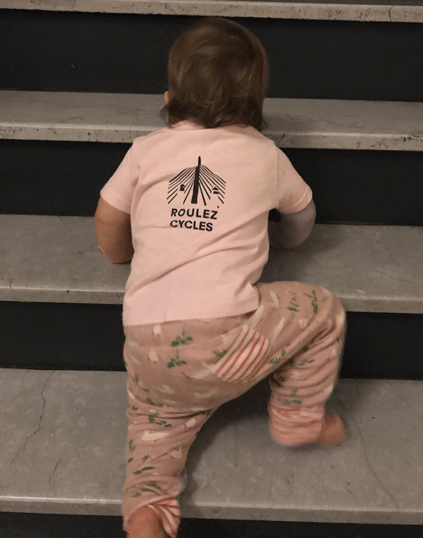 Payment is via Paypal, where you can either use your Paypal account or a credit card.
IF YOU ARE A FRAMEBUILDER with your own T-shirts, I will gladly trade. I'm working on the world's largest collection of framebuilder casual wear. DM me on Instagram or email me at jay@roulezcycles.com and we'll swap.